What If You Could See WiFi?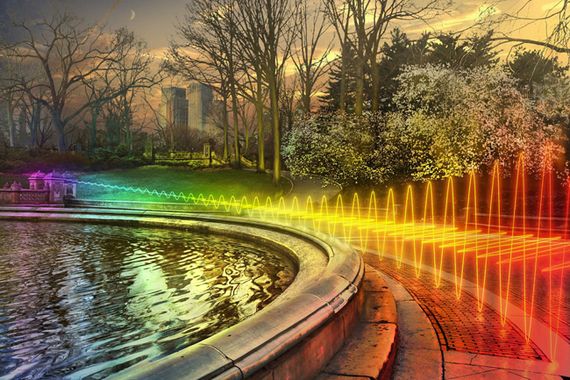 Der Künstler und Blogger Nickolay Lamm zeigt, wie Signale für Menschen aussehen könnten.
Who doesn't love free WiFi? Although we use it often, we rarely think about how it works. If you've ever wondered, here's how...
Wifi is an energy field that is transmitted as waves. The waves have a certain height, distance between them and travel at a certain speed. The distance between wifi waves is shorter than that of radio waves and longer than that of microwaves, giving wifi a unique transmission band that can't be interrupted by other signals. This image shows an idealized wifi data transmitted over a band that is divided into different sub-channels, which are shown in red, yellow, green and other colors.
Mehr Bilder finden sie im Blog von Nickolay Lamm